Why I Started Radiant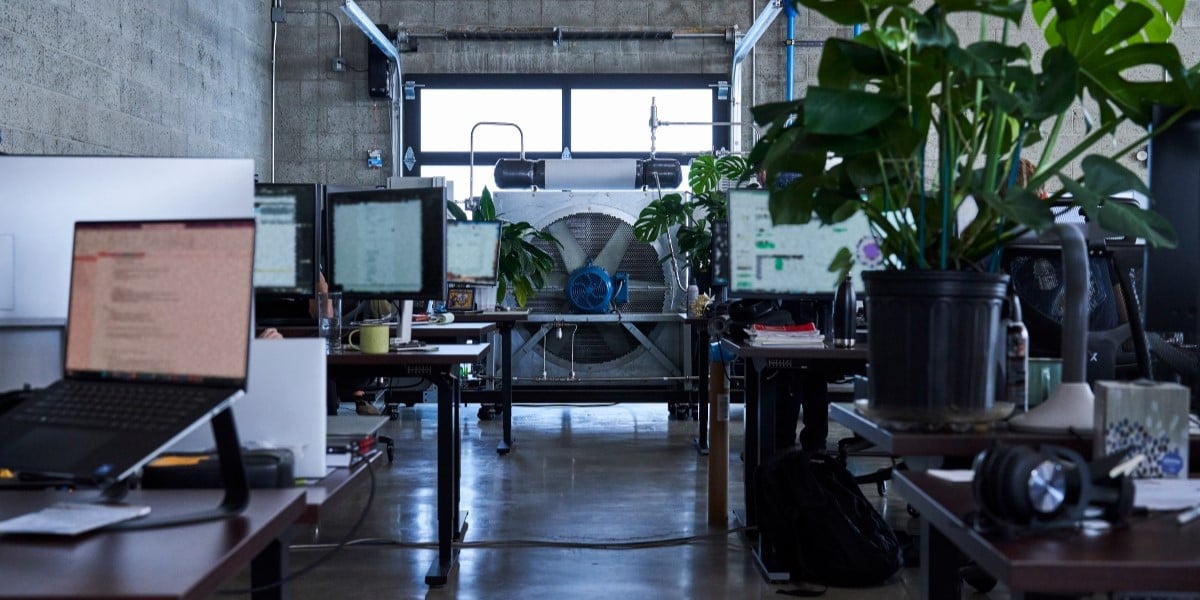 Our CEO, Doug Bernauer, tells Radiant's origin story and describes where we are headed.
I often say Radiant is proud to be an anti-stealth company.
Since our CTO Bob Urberger and I founded the company in 2020, we've been committed to transparency, sharing more publicly than most nuclear startups about our design and progress. In fact, this demo YouTube video details our development of nuclear simulations, analysis, and control systems.
We have a clear vision for the future of clean energy and are completely open about how we plan to deliver it.
For the last 127 weeks, our team has been singularly focused on developing Kaleidos – the world's first portable, zero-emissions power source that works anywhere. The safety of our 1MW microreactor has always been our priority. We use meltdown-proof TRISO fuel that's been developed and tested by the Department of Energy and used in dozens of grid-scale reactors since the 1960s. However, unlike traditional reactors that rely on water, Kaleidos uses helium gas to transfer heat from the core. Helium does not become significantly radioactive, eliminating the impact of leaks.
Built to fit in a shipping container, Kaleidos can be installed overnight with no heavy infrastructure and lasts 20 years. The core is refueled back at a Radiant factory every 5 years, a unique feature of our streamlined and secure waste strategy. The fleet is autonomously operated by a fault-tolerant control system with 24/7 remote monitoring by the best trained staff. That means we learn more from every reactor, every day, adding fleet-level intelligence and modernizing safety through data science – something that is not possible with today's nuclear reactors.
We plan to test our development reactor at Idaho National Lab's DOME facility no later than 2026. If successful, it will be the first new commercial reactor design to achieve a fueled test in over 50 years. We estimate our first commercial reactor will be available within two years of that test. By leveraging our "test first" engineering mentality and experience, this timeline is 4 times faster than the next closest development timeline.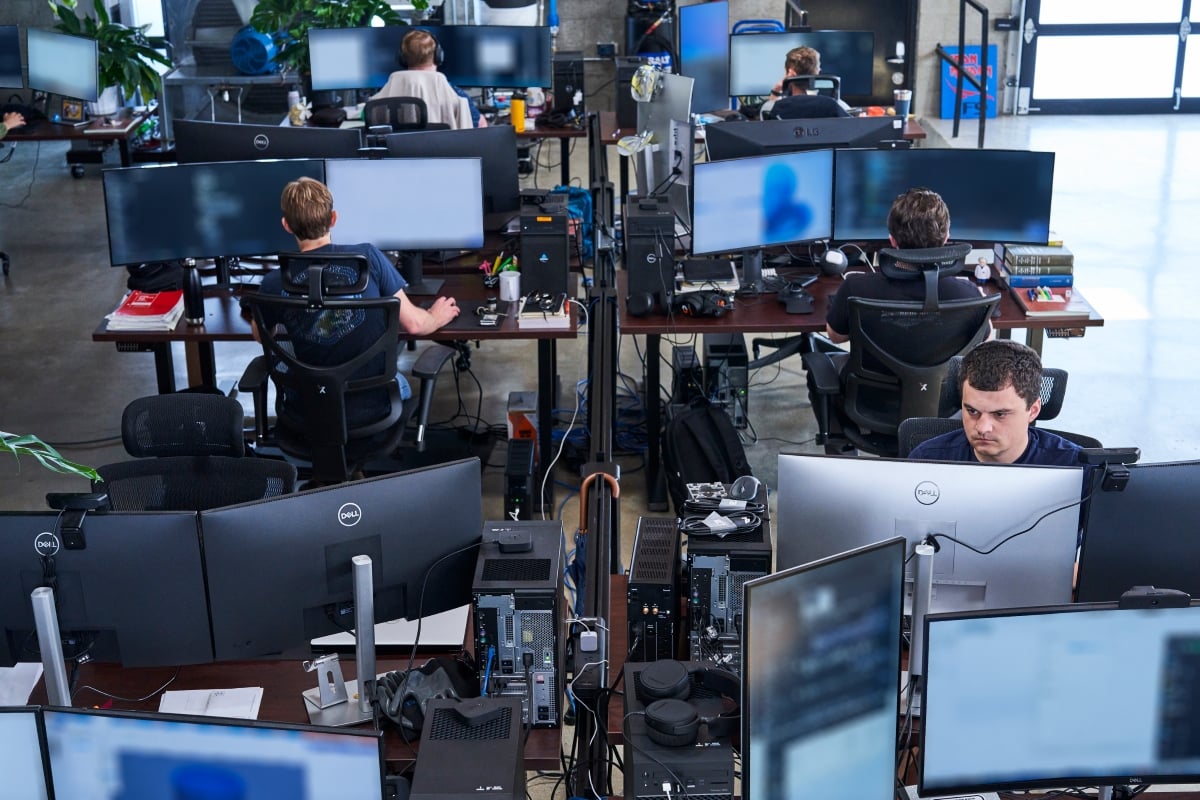 As Radiant's momentum continues to build, we're launching this blog to share regular updates on key milestones and new partnerships. We'll also introduce you to the people behind our technology, offer insights into nuclear power FAQs, and give behind-the-scenes glimpses into all the hard work and even some of the fun we're having along the way.
For this inaugural post, I want to share a bit of my personal story – one that begins at SpaceX and reaches all the way to Mars.
Beyond SpaceX and Fossil Fuels
Whenever someone asks me where I went to school, I jokingly answer, "SpaceX." It is, after all, the place I learned hands-on about the importance of execution and about meticulously testing each component, its sensors, and the software system. Most importantly, it's where I collaborated with and learned from world-class engineers including my co-founder Bob and our Head of Mechanical Engineering Chris Hansen, who led the structural design for Grasshopper, SpaceX's first rocket with landing legs.
For 12 years, I worked on a variety of research and development projects at SpaceX, including leading Avionics for Grasshopper. At one point, I focused on solving how we could power a colony on Mars as well as refuel ships allowing passengers to travel back and forth to Earth. I wasn't necessarily the best engineer for the job, I was simply the only engineer who recognized a design vacuum on the team and applied myself to fill it.
First, I looked at solar. But this type of power would be untenable, requiring several miracles in series to pull it off. Roger Chin, Radiant's Software Architect and also a former SpaceX colleague, jumped right in to help me, writing the code that integrated with tools like the Mars Climate Database. Another colleague suggested we investigate nuclear power – the most energy dense form of power humans have discovered. I could not have imagined how this one suggestion would change the trajectory of my life.
When our team at SpaceX created a power model based on nuclear and I used my code to run a trade study, the result was game-changing and eye-opening. I became fascinated with learning as much as I could about nuclear technology: companies, history, regulations. I quickly realized that yes, nuclear power could help humanity become multiplanetary in the long term, but it could also transform life on Earth right now. In a world where nuclear technology is not risky, where it has a known cost and schedule to develop, every design would be optimized for its specific application. You could have reliable power for underwater research facilities, remote areas on earth, the tallest peaks of Mt. Everest, in Earth orbiting satellites, or even power our lives on other worlds.
After leaving SpaceX, Bob and I teamed up and focused on learning about nuclear from the country's top scientists at the Argonne and Idaho National Labs. We met with industry leaders, refining our idea for a new kind of microreactor. We began to see portable nuclear generators as a climate-friendly, cost-effective replacement for diesel generators. In fact, each Kaleidos core eliminates 1.8 million gallons of diesel fuel. On day one of switching away from diesel generator power, our microreactor stops CO2 and NOx/SOx emissions, reducing carcinogenic pollution and giving the environment an opportunity to heal.
Our microreactor can also bring power to remote parts of the planet and provide backup power for life-saving applications in hospitals or disaster-relief scenarios. Kaleidos can address a fast-moving disaster, like recovery from an earthquake or hurricane, or a slow-motion disaster, like adding desalination power to stave off a drought. This feels particularly urgent as climate change progresses and the number and nature of disasters worsens around our planet.
As a father of four, I take this work to heart. Alongside Bob, Chris, Roger and the rest of our growing team of world-class engineers, I have become even more dedicated to our mission with every day that passes. The scale of our potential impact around the world carries a weight that the entire Radiant team treats with great responsibility as well as humility. The work we each choose to do is our individual contribution to society, and work on a visionary mission will pay dividends to every coming generation.
I am so proud of what we're building at Radiant and can't wait to share more details about all our coming milestones. Thank you in advance for the support on this journey as we tackle crucial problems here on Earth – and eventually to our next frontier.
'Til next time,
Doug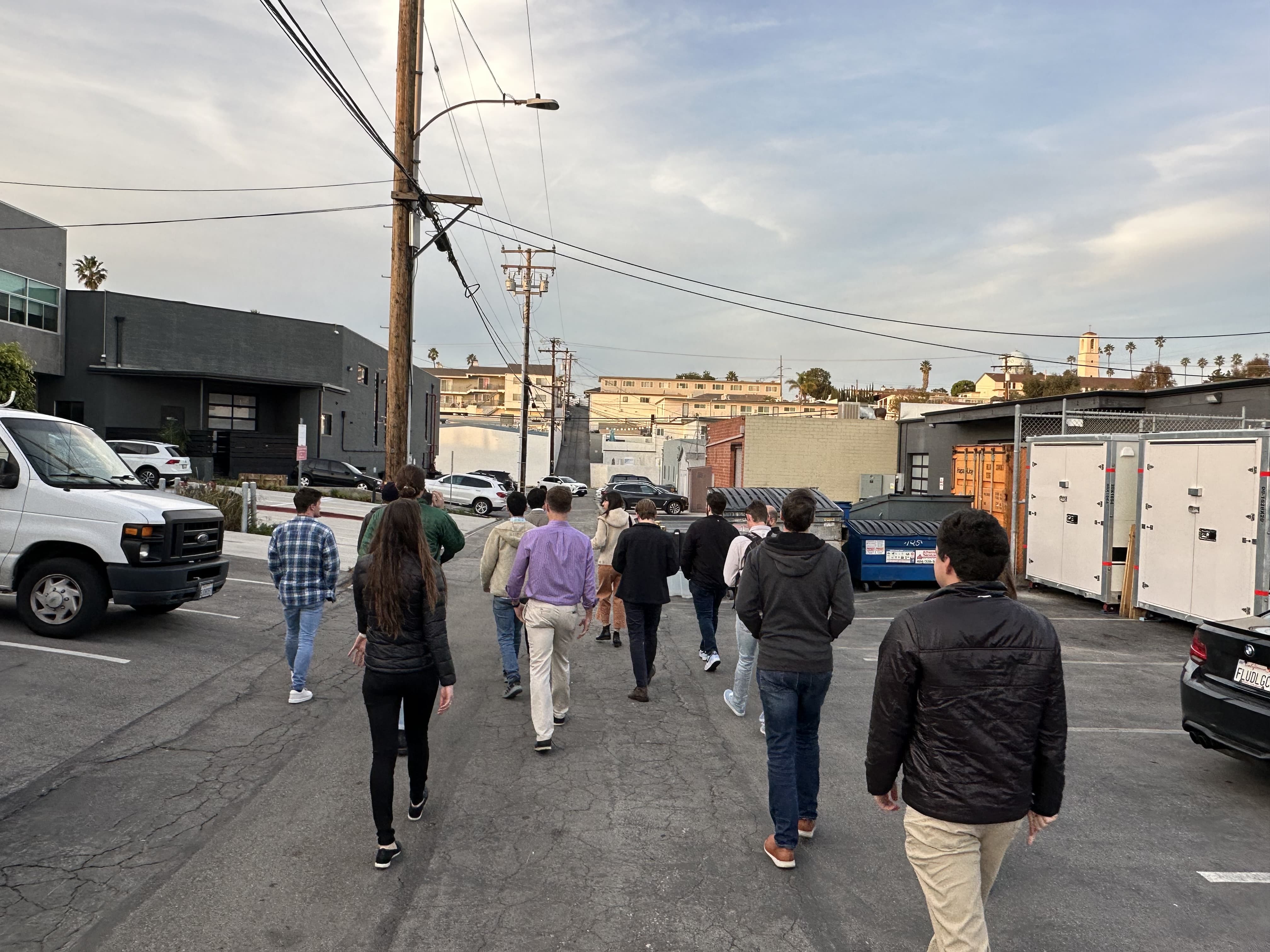 To learn more about joining our team, visit our careers page.